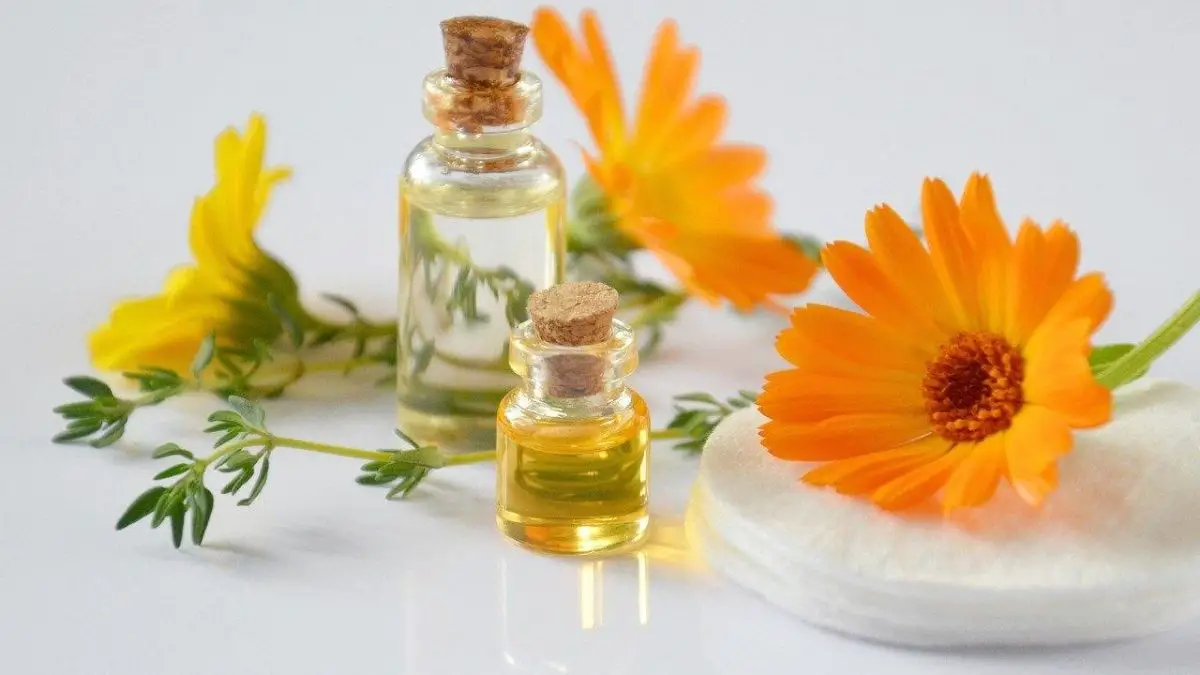 Benefits of tea tree oil for skin 
Tea tree oil has amazing benefits for your skin. It consists of anti-inflammatory and antibacterial properties which help you in getting rid of acne and makes your skin clearer and brighter. It also removes scars and marks. 
1. Treat acne and other skin problems
According to few studies, tea tree oil works as good as benzoyl peroxide in fighting acne and also minimizes the sebum production on the skin.
Mix 2-3 drops of tea tree oil with 1 tablespoon each of yogurt and honey. Apply this mixture on your acne. Leave it for about 20 minutes, rinse your face. Repeat daily.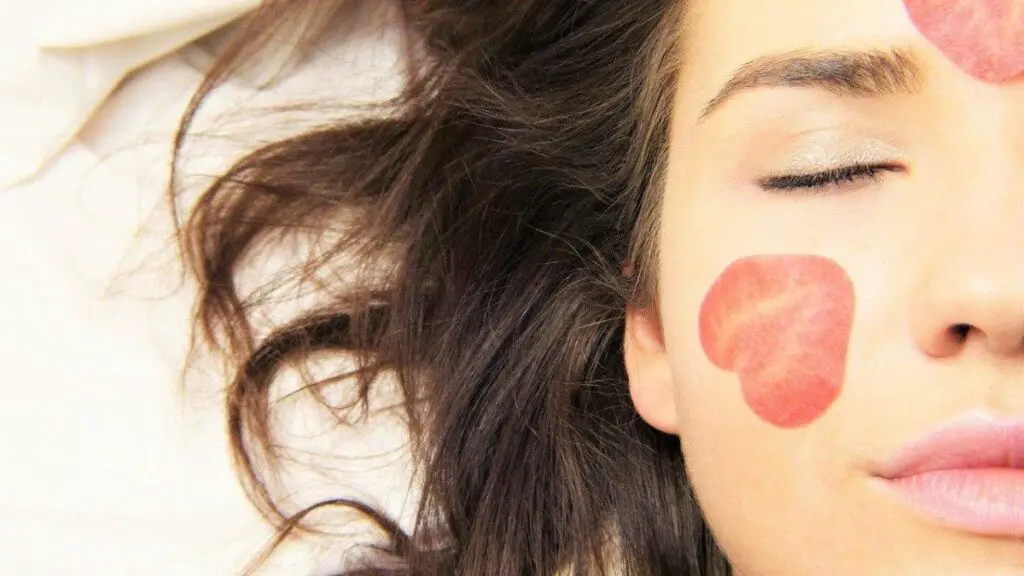 Tea tree oil mixed with coconut oil can also help in soothing acne.
If you have dark spots or a pimple, just mix a few drops of tea tree oil on a cotton swab and apply it to the affected areas. Leave it for 10 minutes and then wash your face. 
You can also make a face wash which enriches your skin and makes it smoother; you just need to mix-
• 1/3 cup of honey
• 2 tablespoons of jojoba or almond oil 
• 1/3 cup of tea tree castile soap 
• 3 tablespoons of distilled water
Add the water in a soap dispenser and mix them well until the honey mixes. Now, your face wash is ready to use, just shake it before every use. 
You can also use gels and face washes containing tea tree oil. 
2. Treats nail fungus
Tea tree oil having antifungal properties helps the infected nail to remove nail fungus symptoms. Apply the tea tree oil using a cotton bud to your infected nail. Repeat 2-3 times a day. Please consult your doctor before using it.
3. Heals cuts and infections
Tea tree oil works as an antiseptic cream. Just add a few drops of the oil to your bathwater. It will heal cuts, burns, and infections like insect bites and rashes can also be cured. 
4. Helps Remove Makeup
Take ¼ cup of canola oil and mix with 10 drops of tea tree oil and store it in a glass jar. Close it tight and shake it well. Now, keep it in a cool or dark place. Dip a cotton ball into the oil and massage it over your face. This will remove your makeup easily. Now wash your face with warm water.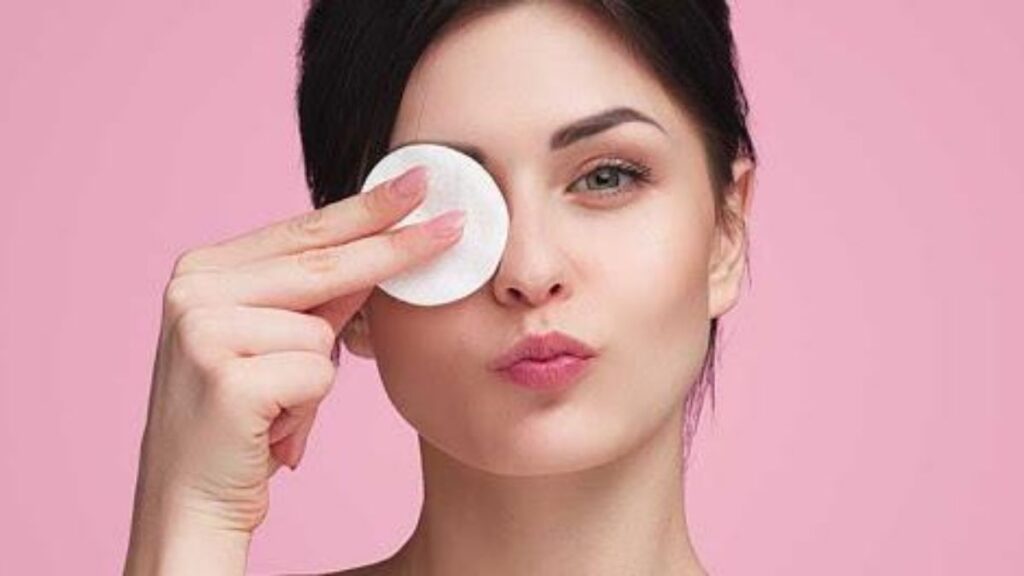 5. Tea tree oil for skin whitening
Just add 4 drops of tea tree oil with 1 teaspoon of jojoba oil. Add one mashed tomato to this mixture. Apply the mixture to your face and leave it for 10 minutes. Wash your face with lukewarm water. This mask also helps in removing sun tan over your skin. Plus it does not bleach your skin.
For dry skin, mix1 tablespoon of almond oil with 5 tablespoons of tea tree oil. Apply it to your skin and leave it for few minutes. Rinse your face. Apply it daily, it will keep your skin hydrated for longer periods.
6. Reduces Dark circles 
Tea tree oil helps to reduce under-eye dark circles and also treats under-eye bags.
Since tea tree oil is harmful if it gets in contact with your eyes. Therefore, first, consult your doctor before using it.
7. Soothes chickenpox symptoms
Chickenpox can lead to severe itching and provoke badly to scratch their skin which definitely leaves back scars. To pacify this itching, one can take a bath with warm water mixed with a few drops of tea tree oil.
Just add 20 drops of tea tree oil to your bathtub or bucket filled with water. Now soak yourself or take a bath with the water.
You can also add a few drops of tea tree oil on clean cotton balls and apply it to affected areas of your skin.
8. Gives relief from razor burns
After shaving, just pour 3-5 drops of tea tree oil on a cotton bud and apply it to the affected areas. This will relieve your skin and heal the burns faster.
You can also use the tea tree oil as an after-wax wash. 
9. Treats Warts
The antifungal properties of tea tree oil help fight the bacteria's which causes warts. Apply just one drop of pure and undiluted tea tree oil over the affected area and cover with a bandage. The next morning, remove the bandage and wash the area with cold water. Repeat it daily until the wart clears off.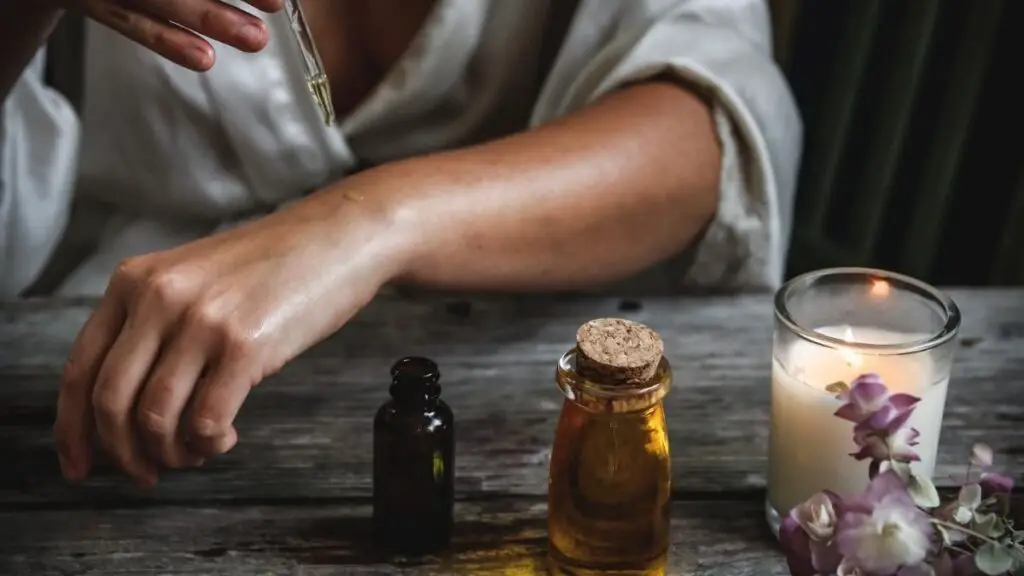 10. Cures Ringworm
Tea tree oil contains antifungal and antibacterial properties that help in treating ringworm.
First clean and dry the area affected by ringworm. Also, throw away the cloth which you used for cleaning it, to avoid contamination. Add 9-10 drops of tea tree oil to the end of a cotton bud. Apply the bud directly to all the affected areas. Repeat this process 3 times a day. If you find it irritating your skin, you can dilute the oil. 
11. Soothes Boils
Boils usually arise due to infections that attack the hair follicles on your skin. They can lead to painfully swollen boils and might also cause fever. Just apply the tea tree oil with a clean cotton ball on the affected area. Regularly apply and it will relieve the boils. If you don't see the results and it goes bigger. You need to get treated by a doctor immediately.
12. Fights Psoriasis
Add 5-10 drops of tea tree oil (depending upon the water level) to your bath; it will surely help you to improve the condition.
13. Treats Eczema
Mix 5 drops each of lavender and tea tree oils with 1 teaspoon of coconut oil to make a lotion. Apply to the affected area before you take a bath.
14. Treats Athlete's Foot
The athlete's foot is a contagious fungal infection that occurs on feet which might spread to the toenails and hands. 
Studies found that tea tree oil can be an effective treatment for athlete's foot.
Mix ¼ cup each of baking soda and arrowroot powder with 20-25 drops of tea tree oil. Now, store the mixture in a covered container. Clean the affected area of feet and pat dry. Apply the mixture 2 times a day.
15. Tea tree oil bath
You can also add 6 drops of the tea tree oil to your bath for regular skin freshening.  
Benefits of tea tree oil for hair
Tea tree oil has amazing benefits for your hair. The antibacterial properties found in the tea tree oil shields from scalp infections, which is the main reason to contribute to hair loss and other hair related issues.
1. Helps fight dandruff and itchiness
Mix a few drops of tea tree oil with your regular shampoo. It will help you treat dandruff and the followed itchiness.
Tea tree oil also uses the oil to treat dry scalp. Mix the oil with almond or olive oil and massage your scalp for 15 minutes. Wash your hair thoroughly. Tea tree oil moisturizes your scalp and treats dry scalp.
Apply a few drops of tea tree oil on your scalp and leave it on overnight. You can use this method for removing lice too. Wake up in the morning comb through the hair to remove the dead lice.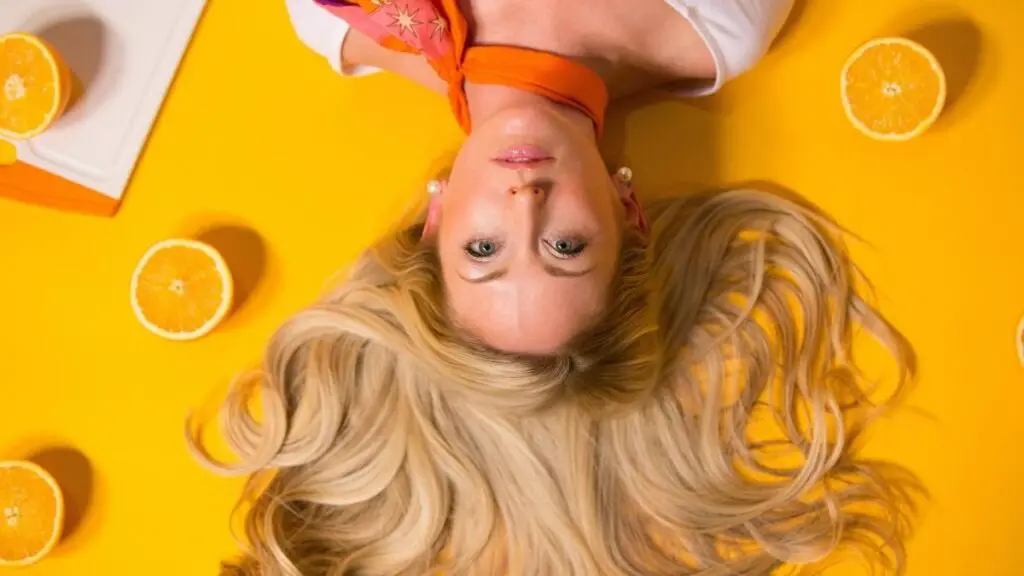 2. Makes hair longer and thicker
You can either massage few drops of tea tree oil on to your scalp or add a few drops of the tea tree oil to your shampoo. 
For proper hair growth, mix a few drops of tea tree oil with an equal amount of almond or coconut oil. Mix it well and massage it onto the scalp. Wash your hair after some time. This mixture will make you feel refreshing. 
You can also mix tea tree oil with olive oil to make your hair soft and smooth. In this way, you make a protective layer on your hair that improves hair growth. 
These two Benefits of tea tree oil for hair are much better for removing dandruff, reducing itchiness, and for proper healthy hair growth.
If you found any of the bad symptoms, immediately go to the doctor.